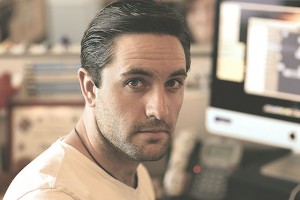 Meet David Call, an Ohio-borne, Austin-based portrait photographer and third person description-writer who would love to switch to first person since he's the one writing this anyway…
Hi!  I'm David Call.  I am a photographer, musician, father, and lover of all things beautiful in life.
Capturing moments, however small, and preserving beautiful memories for years to come is a genuine passion of mine.  It is no secret that photography is an emotional art, and the more I learn, the more I am warmed by its effects.  Looking back on a photo album, whether printed or digital, no doubt has the power to move one to tears.  Having the perfect photograph, or series of, can change what seems like a nice recollection to an intense stroll down memory lane, stirring up the sights, sounds, smells, and feelings of some of your most special memories.  I want to capture that for you.  I want you to feel those things.  That, above all else, is my goal.
Have a look around my gallery, and if you like what you see, please feel free to head to the Contact page and connect with me!  It would be an honor to be your photographer and encapsulate those moments for you.
Warm Regards,
David Call